Mexi Steel is now offering for contractors, architects or even resellers a sustainable business opportunity
in the international construction field with the use of one of the newest trend in raising all kinds of structures, buildings, edifices for commercial, public or residential purposes. In the heart of this business lay our modern construction system with self-produced light steel profiles and frames developed by our well educated and advanced technical team in collaboration with distinguished architects, producers of high class raw materials, software engineers, entrepreneurs and experts in the construction industry.
Today we have reached a high standard in constructions and received system and product certificates from well-known certification bodies including TÜV SÜD Industrie Service GmbH (Germany) and TÜV Rheinland Cert GmbH (Germany).
Entering our business network you will not only benefit from all our invested time and effort developing this kind of world widely accepted building system, but also get a chance to be a member of our growing circle of satisfied partners, who are making increasing profits every year. You will also gain access for trainings by our specialized personnel, so you can get insights to our accumulated knowledge for marketing and/or designing, producing these kind of contemporary constructions using new generation precise (millimetric) 3D software and unique hardware technology.
HINT: With our light steel structures, when compared to constructions using conventional materials, final customers can save up to 30% in costs for raising their desired structures while maintaining a high-end quality.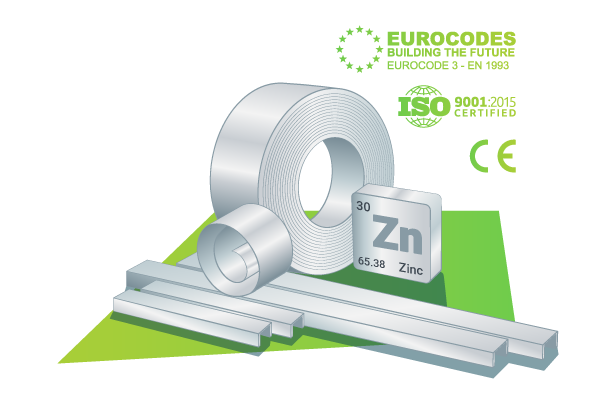 HIGH QUALITY BUILDING MATERIALS
Mexi uses high class raw materials for the production of light steel C,Z,U profiles and frames, resulting in a construction which is durable at the highest standars, all at a price that competes.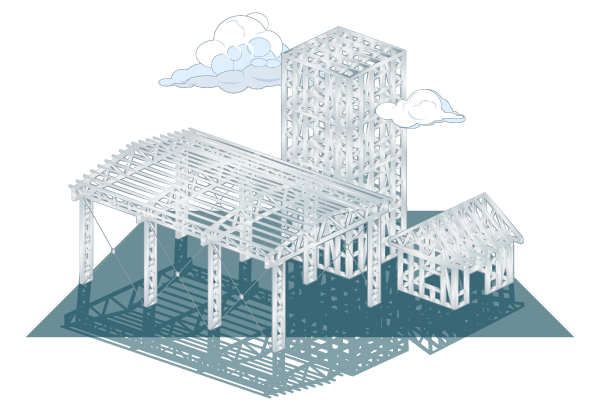 WIDE RANGE OF CONSTRUCTION TYPES
Using our light steel framing systems, the opportunities are almost infinite, so one can produce any type of commercial, public or residential edifice with ease and under complete control.
EASY TO HANDLE CONSTRUCTION SYSTEM
The installation process for the light steel structures is significantly faster and easier compared to many other conventional construction systems, making it the most prosperous type of construction.
ABOUT US
WHO WE ARE - About Mexi Steel
We produce and install light steel structures for any type of construction that can be performed in the European sector. The high quality of structures, innovation and professionalism are guarantees for any construction system built by us.
Using the most advanced design and architectural software package combined with a highly performant and precise production line, we offer a wide range of 450g/m2 double zinc-coated steel profiles with an outstanding strength and stability, which can favor constructive solutions for the most ambitious projects.
All of our structures are built using our latest generation of type C, Z and U cold formed – double zinc-coated – light steel profiles, with a width between 89 – 350 mm and a thickness ranging from 1 to 3.5 mm. This production process gives to the structures a high limit for elasticity, seismic resistance and corrosion prevention, putting them on a superior quality level over any classical or similar structures available on the market.
With an experience of more than 20 years in construction engineering and an important technical support trough time, we own high standarded and internationally approved constructional detailings.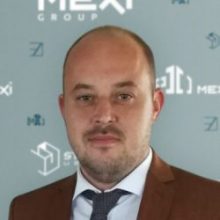 Romulus Gabor
COMMERCIAL DIRECTOR
Responsible for carrying out commercial contracts concluded by the organization with customers and suppliers, ensuring the development of partnerships.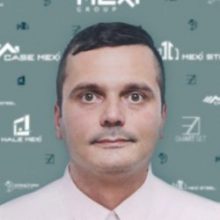 Razvan Silisteanu
SALES MANAGER
Responsible for supervising and organizing our sales team, developing business plans and and coordinating with our marketing department.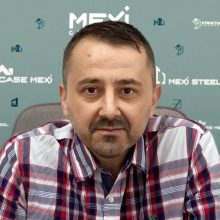 Adrian Molcut
DEVELOPMENT MANAGER
Support the formation or expansion of the organization and create business solutions and also drive both internal and external corporate growth.
LIGHT STEEL FRAMING
CONDUCTED PROJECTS
CONTACT FORM
ARE YOU INTERESTED? CONTACT US.
[[[["field25","contains"],["field24","contains"],["field3","contains"],["field13","contains"],["field20","contains"],["field9","contains"],["field17","contains"]],[["show_fields","field5"]],"and"]]
FAQ
FREQUENTLY ASKED QUESTIONS
What kind of investment it takes in order to start this business collaboration?
The only investment you need to put in this collaboration is your commitment and a small percent of your time which you would normally invest in a new business. The rest is already developed by our team in order to give new partners the best chance for making an important step for making prominent profits.
What do I get from Mexi Steel when I enroll for this business opportunity?
No matter what is your future role – contractor, architect or reseller – Mexi Steel provides you the basic training sessions by our specialized personnel so you can start making results in no time. We collaborate with readiness and rightness in order to develop a serious partnership which is beneficial to both parts.
Does this construction system enable to build warehouses?
Light steel structures are commonly used for building large halls and can be easily and quickly raised. We provide steel structures for any type of buildings and guarantee high quality, innovation and professionalism at a very low price. Visit our construction types page for more details.
In what countries can I launch this business?
Our construction system and materials we use has certificates from well-known european certification bodies, thus we ensure that each of the product made within our system comply with the european regulations in steel constructions. Furthermore the Mexi building system is world widely accepted.