LESS EXECUTION TIME PERIOD
The light steel structure requires a considerably reduced execution time compared to a classic structure.

VERSATILITY in CONSTRUCTION
Easy to execute any kind of building regardless of the field of activity that will be intended for.

INSTALLATION in ANY SEASON
Due to the fact that the light steel structure is pre-assembled, it can be installed in cold seasons too, without special measures.

FIRE and EARTHQUAKE PROOF
As there are aspects to be taken into consideration, the elements provided have certifications and tests on them.

THERMAL and PHONIC COMFORT
Wall systems with the highest thermal and sound insulation values, according to the obtained certifications.

BEST PRICE / QUALITY RATIO
Considering that these type of constructions require lower maintenance costs and their durability over time, it results in the best price-quality ratio.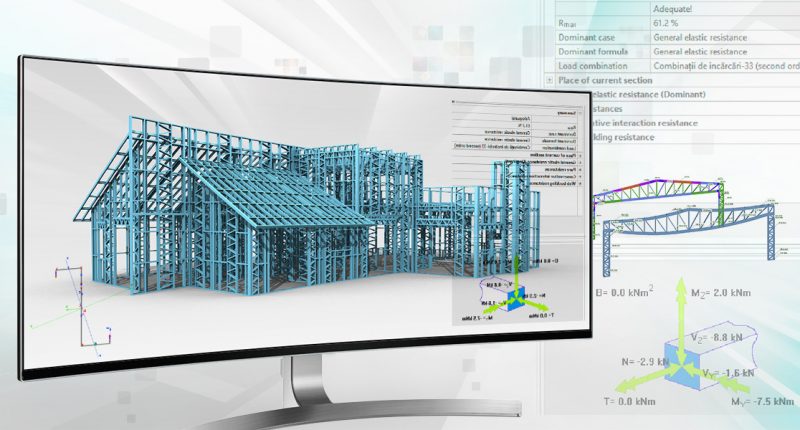 CAD DESIGN
We use the best design software programs in the world for light steel structures, with calculations and expert reports at a professional level.
Get more details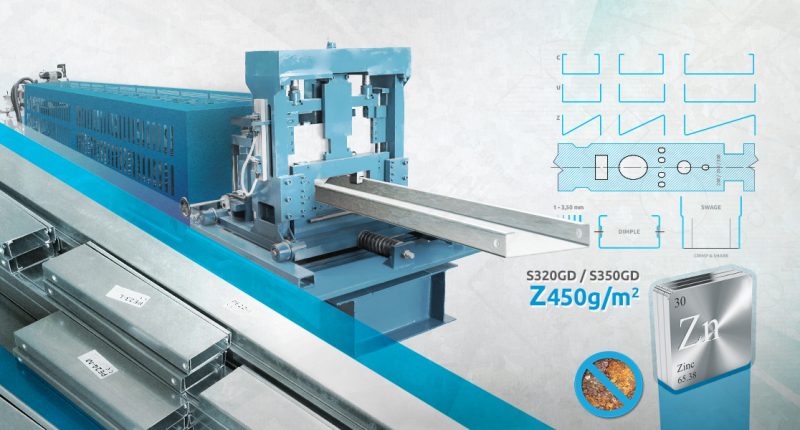 PRODUCTION
We produce light steel profiles of 89-300 mm width and thickness of 1-3.5 mm, which are suitable for any type of constructions:
Get more details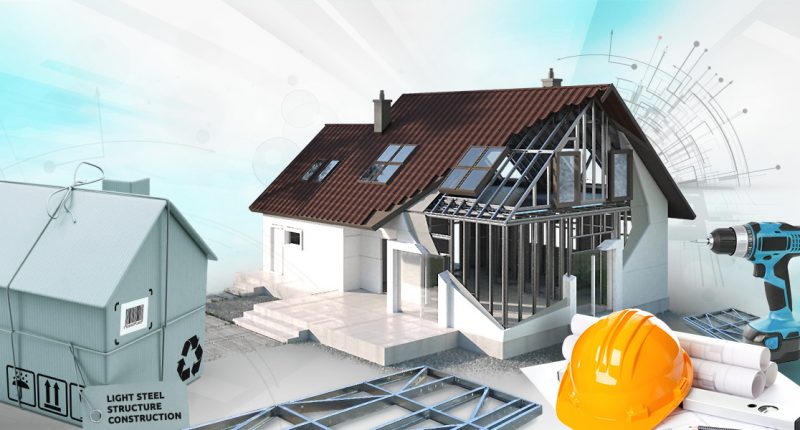 CONSTRUCTION
We execute and assembly structures anywhere in Europe. In Romania, we also offer complete transport and execution.
Get more details
LIGHT GAUGE STEEL
Benefits of LGSF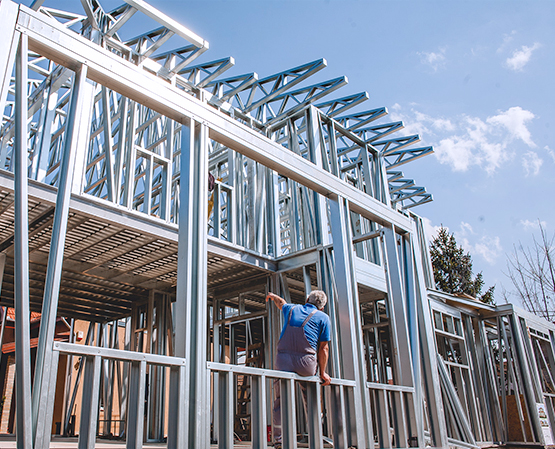 WHAT EXPERTS SAY
About light gauge steel framing
Light gauge steel framing structures (LGSF) in countries like the US or Australia, are already tradition, replacing wood. At the end of construction, this type of building will not look different from the classic since for the finishing of the interior and exterior walls will be used traditional materials.
This contemporary light steel framing system is based on zinc-coated cold formed steel sheets as the main construction material. It is even 60-70% lighter than wood and offers an increased resistance to earthquakes, as a light structure involves less damage. The lifetime of a light gauge steel structure when properly isolated is 150 years in normal use.
Time required to erect such a building drops by 50-60% compared to a classical construction system. This is of an utmost importance today. An LGS frame house can be built in several days. Unlike wood, they have the advantage of not deforming over time, they do not crack, and steel cannot be attacked by pests, the profiles have a double zinc coating which protects the structure against corrosion.
CONTACT US
T: +40 770 105 793 / +40 771 200 142 | E: office@mexisteel.com
[[[["field12","contains"],["field2","contains"],["field3","contains"],["field13","contains"],["field20","contains"],["field9","contains"],["field17","contains"]],[["show_fields","field5"]],"and"],[[["field21","equal_to","Company"]],[["show_fields","field25,field24"]],"and"],[[["field21","equal_to","Person"]],[["show_fields","field12,field2"]],"and"],[[["field25","contains"],["field24","contains"],["field3","contains"],["field13","contains"],["field20","contains"],["field9","contains"],["field17","contains"]],[["show_fields","field5"]],"and"]]