STRUCTURAL SYSTEM for GROUND BASED PHOTOVOLTAIC PARKS
Solar panels are becoming more and more popular in the world, so more and more companies want to use them.
The metal structures offered by us are ideal for photovoltaic panels (solar panels), and because they are made of light steel profiles designed and manufactured with high precision, the assembly becomes easy and fast. These structures can be pre-assembled at the factory, which further shortens the construction period of these fields of photovoltaic panels on the ground.
All profiles used are made of structural steel S350-GD, galvanized with a double layer up to Z600g/sqm, corrosion resistant, have a very low weight and have a high strength. Because of this, the structure will last much longer than the panels mounted on it.
Our team of professionals can design the structures for the most complex projects of resistance and configurations of these fields of solar panels.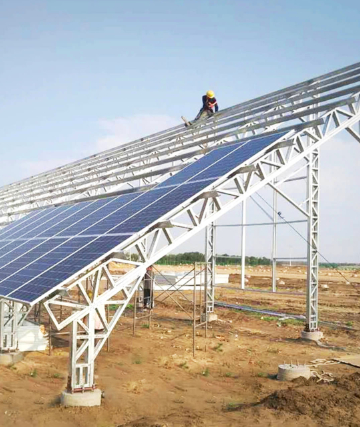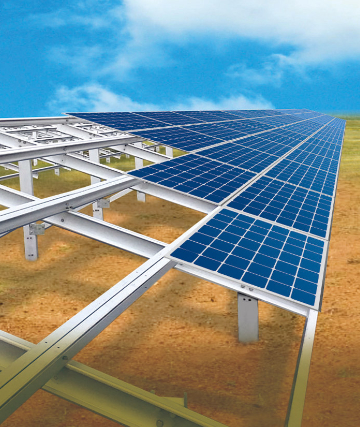 WHY TO CHOOSE THE MEXI® STRUCTURE?
The structure is designed by professional engineers, resulting in a sustainable and efficient system from all points of view.

The structure we use is assembled from cold formed profiles with anti-corrosion zinc coating, therefore it is not necessary to paint it.

Time is essential for our customers, which is why lightweight metal structures are the best choice.

We have total control over the technological process, so we can offer you a competitive price.

We offer a 5-10 year warranty, and the lifespan of these structures is 20-50 years.
HI-TECH ENGINEERING SOLUTION
Our experts deal with the design, numerical modeling, physical tests on components and the entire solar panel mounting systems.
We offer customized solutions for our customer needs.
For structural optimizations, a case study is made with:
Eurocode calculations
Connection pull-out and optimization tests
Soil characterization


CARPORT WITH SOLAR PANELS
Increasing electricity consumption and the need to reduce CO2 emissions are the main reasons why carports equipped with photovoltaic panels are increasingly favored in cities that want to be as green as possible.
The use of steel to build the supporting structures for these carports makes it even more environmentally friendly, as steel is a durable and 100% recyclable material.


CONTACT US
T: +40 770 105 793 / +40 771 200 142 | E: office@mexisteel.com
[[[["field12","contains"],["field2","contains"],["field3","contains"],["field13","contains"],["field20","contains"],["field9","contains"],["field17","contains"]],[["show_fields","field5"]],"and"],[[["field21","equal_to","Company"]],[["show_fields","field25,field24"]],"and"],[[["field21","equal_to","Person"]],[["show_fields","field12,field2"]],"and"],[[["field25","contains"],["field24","contains"],["field3","contains"],["field13","contains"],["field20","contains"],["field9","contains"],["field17","contains"]],[["show_fields","field5"]],"and"]]